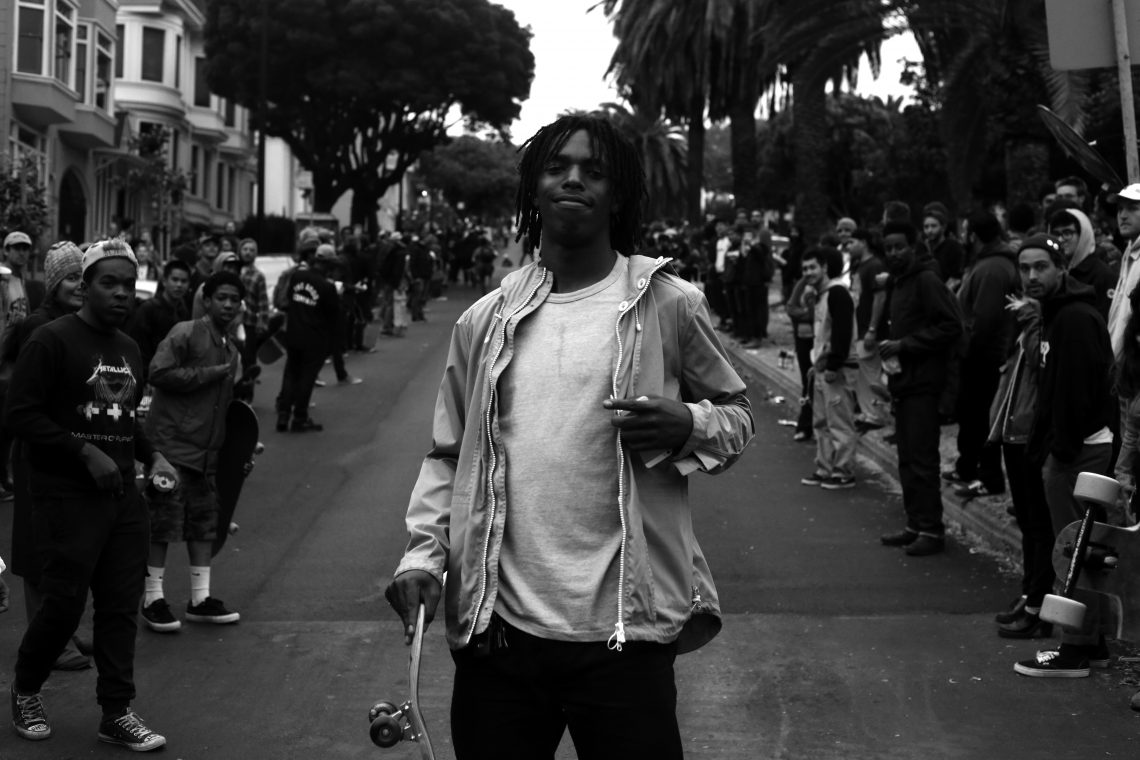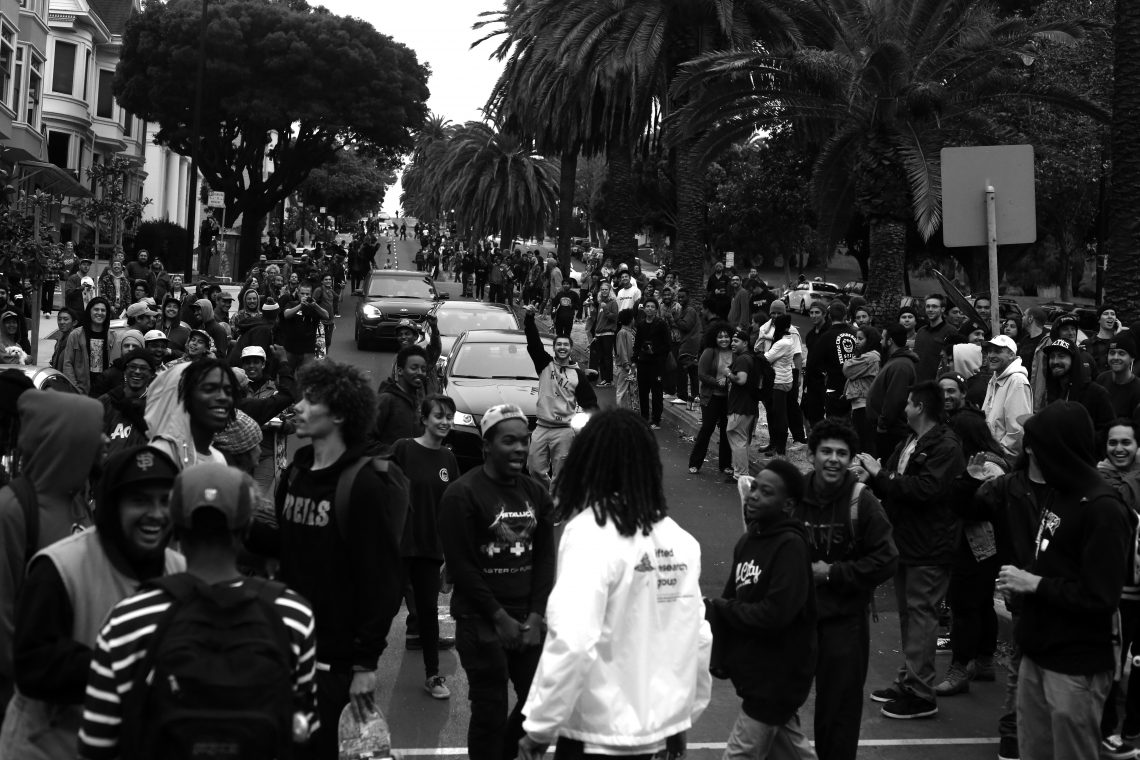 The high ollie contest was burnt. We wanted to do something different and more entertaining, so Bonesaw and I decided to throw a fastest hill bomb contest on Dolores Street in SF. The premise was simple; Everyone start at 21st and the first one to cross 19th wins the cash.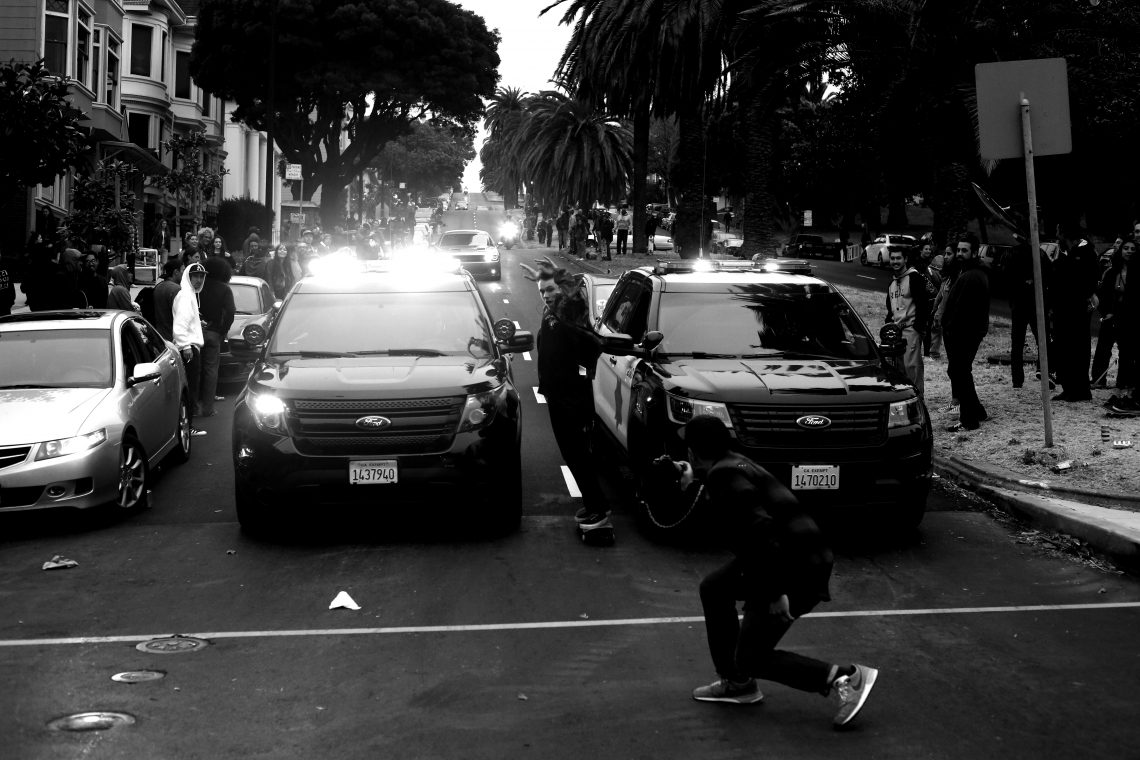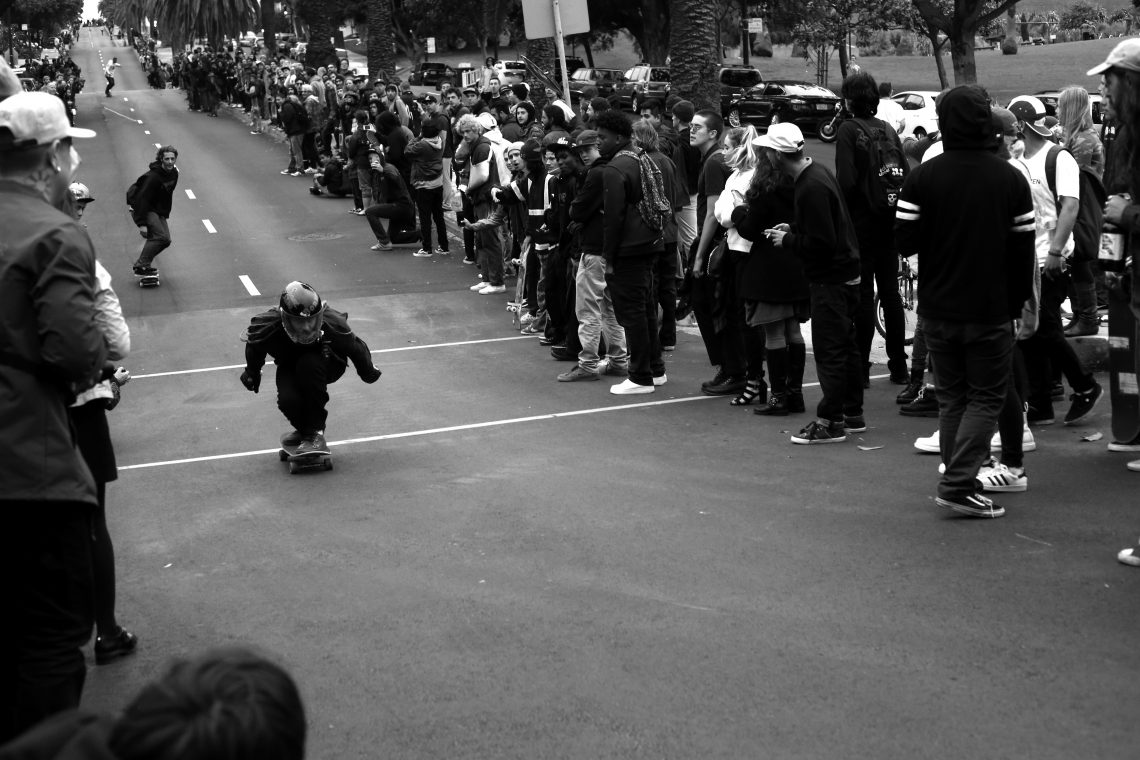 The turnout was crazier than we imagined. Everyone was already skating down the hill when we got there and the cops showed up quick. They kept asking us how we got so many people there, and how long we were using the hill. I convinced them to move their barricade, they stopped all incoming traffic, and let us go for over an hour. All while filming it on their cell phones.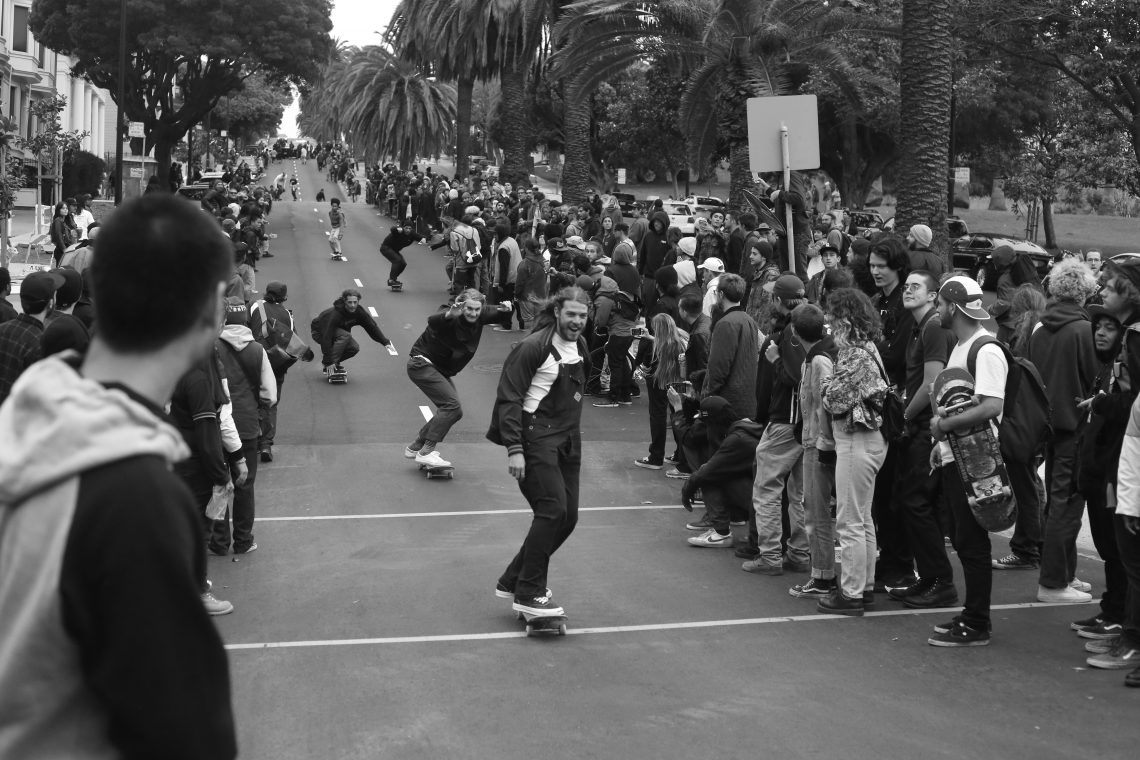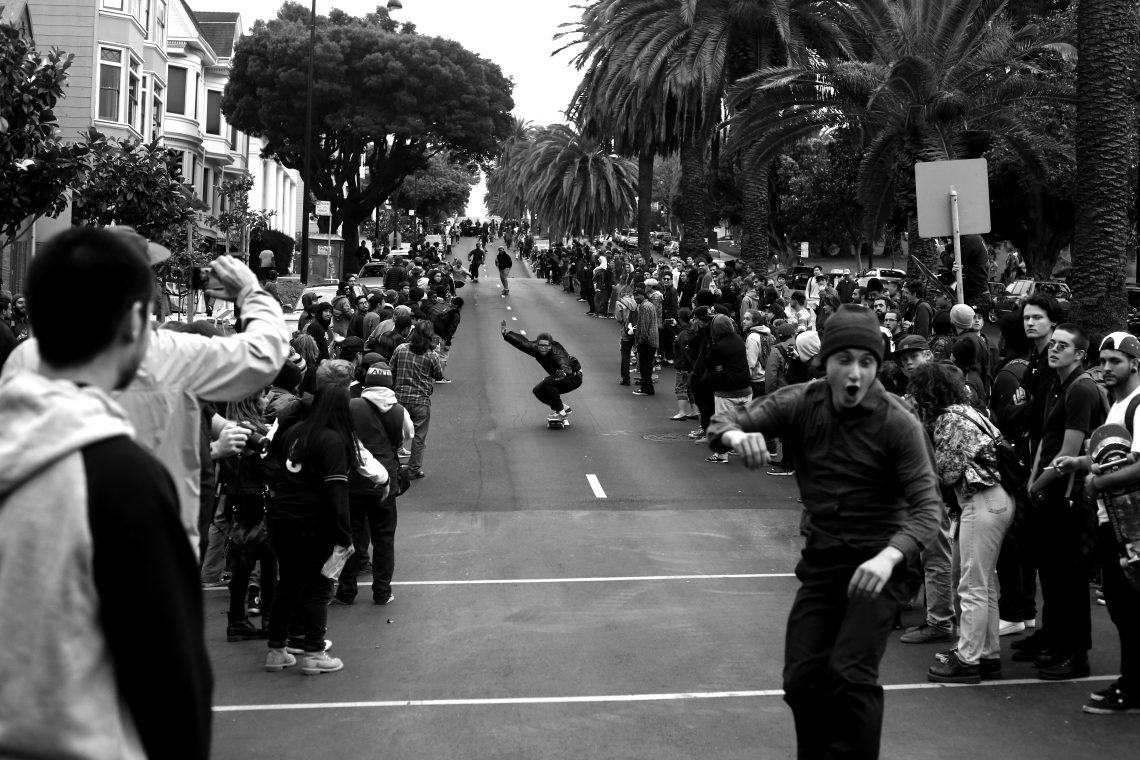 We somehow managed to get everyone to the top at once, and after a few false starts we actually had a race. Big ups to Terrell Newell on placing 1st and taking that $300 cash prize. Zech Stewart, Pablo Ramirez, Chris Dunn, and Austin Kanfoush were the next four. Too many honorable mentions to name, and too much crazy shit to recount, but everyone crushed it.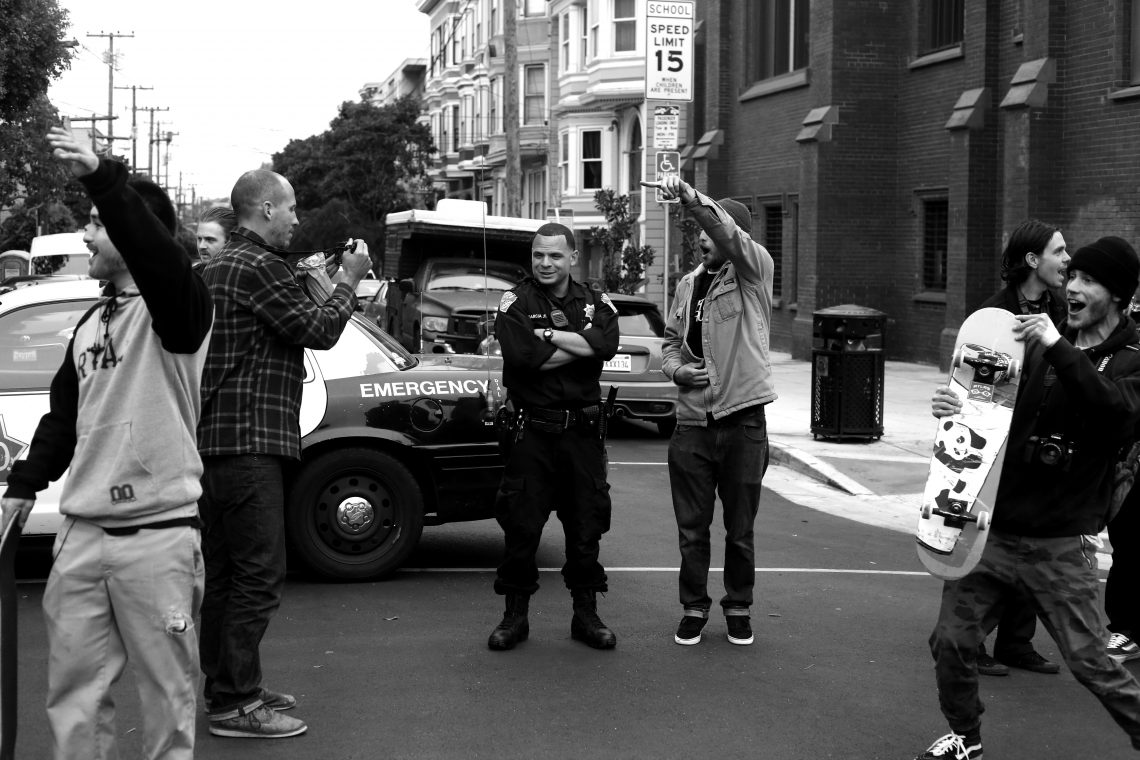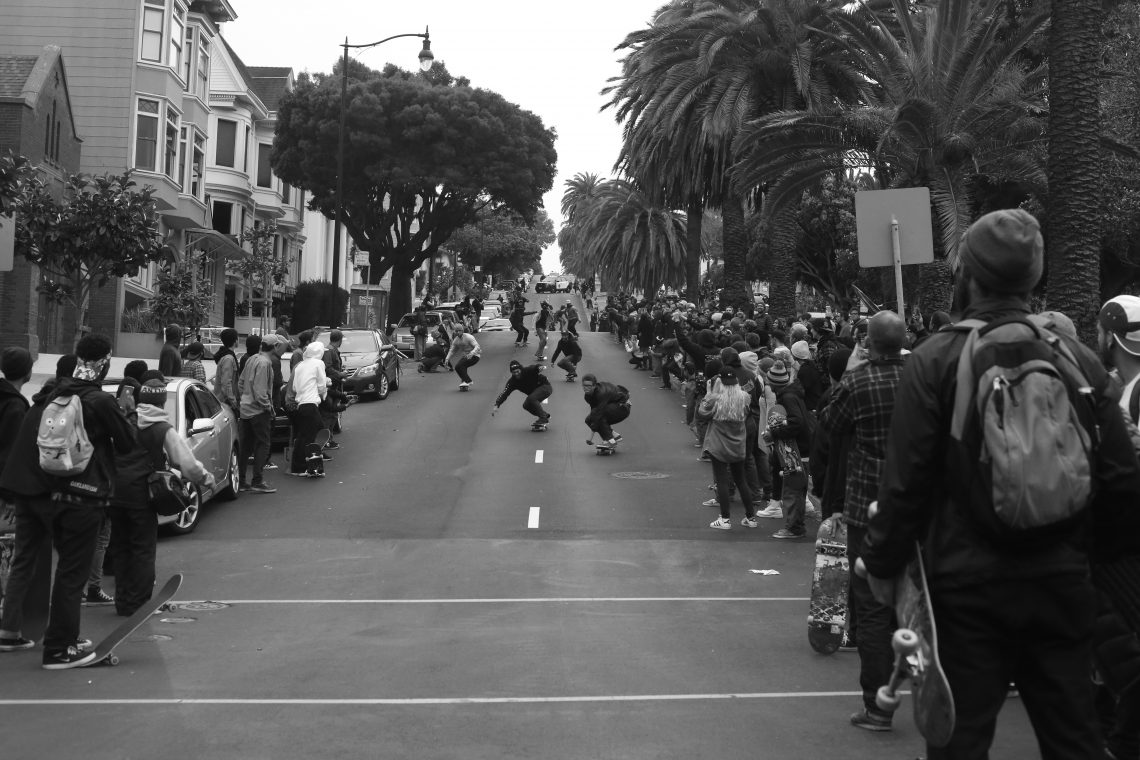 Shout out to Snack, FTC, Diamond, DLXSF, Vans, Gestalt Bar, PBR, and everyone that came through.